We are not immune from finding ourselves with things we don't need anymore.  Let us know if you are interested in anything here.
We're currently trying to sell our entire grain bin setup.  This is located in Red Oak, Iowa.  This is still available 9/26/2022. 
Please fill out the contact form below and we'll get back to you with more information.
You can also download a PDF with the information.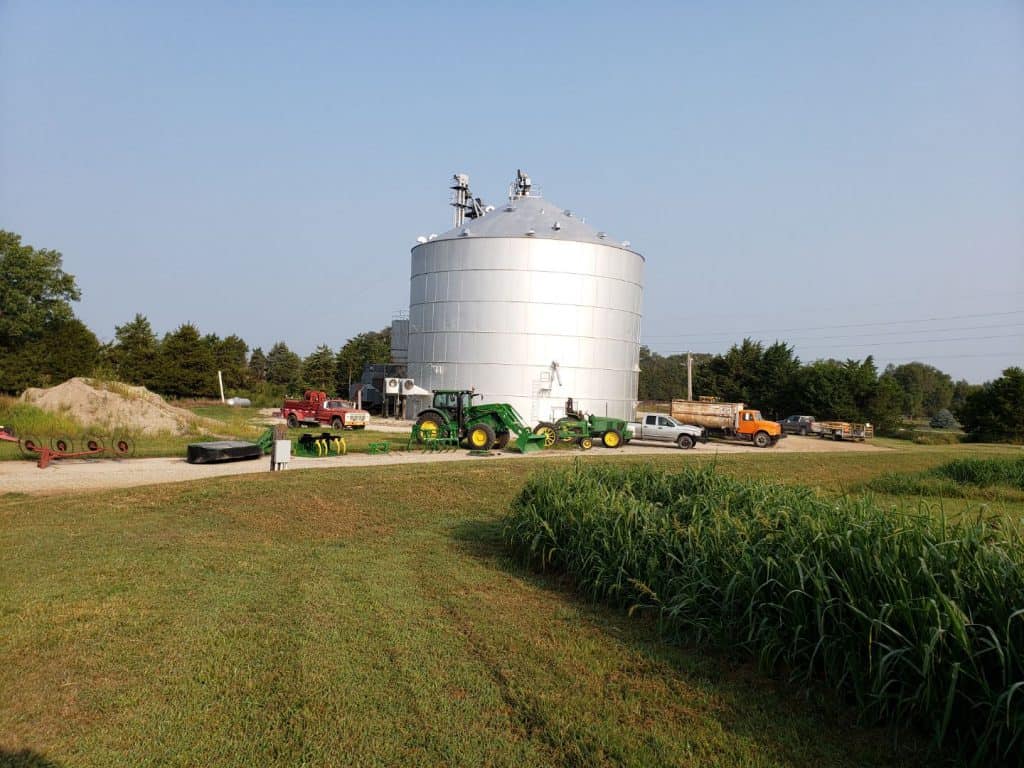 Two grain legs
•       One leg is a sweet 110 feet tall approx. 7500 BPH complete with motor and drive
•      Second Leg brand unknown 110 feet tall, approx. 4000 BPH complete with motor and drive
Three Distributors
•             One 4 Hole, One 7 hole, One 6 hole
Conveyors — All Conveyors have motors and drives
•       One Sweet 15FT with drive over unload, 8000 BPA
•       Sweet 80 Ft Bin Fill 10000 BPA
•       Sweet 80 Ft Bin empty 10000 BPA
•       Sweet 12 Ft Drive over
•       Neco U trough 10-inch 10 Ft
Dryer MC 975 (needs work)
One 68 ft X 60 ft tall bin with full floor aeration floor, with two newer centrifugal fans
Building with 4 overhead bins approx. 1200 each, with electric drive corn cracker, electric control panel Multiple Down spouts
Outside drive under 6 overhead bins Approx. 1200 each
2 Harvestors 20 ft x 50 Ft 10,000 Bu.
All equipment has Three Phase power and drives Includes electrical panels in building
Everything is operable (Except dryer)
All measurements and capacities are estimates